UV, VISIBLE LIGHT & INFRARED
Most of us are aware that the sun's ultraviolet rays can damage the skin and lead to sunburn and skin cancer. It's why we use sunscreen to block out these harmful rays. Although it is often referred to as UV light, this is a bit misleading as UV is invisible to the human eye so a better way to describe it is 'UV radiation'.
For the same reasons that skin can be damaged by UV radiation (UV), the eyes can also be damaged by exposure to UV. It's one of the reasons we wear sunglasses.
And then there's "visible light" and "infrared light". These should not be confused with UV. They occupy different places on the electromagnetic spectrum and have different frequencies and energies.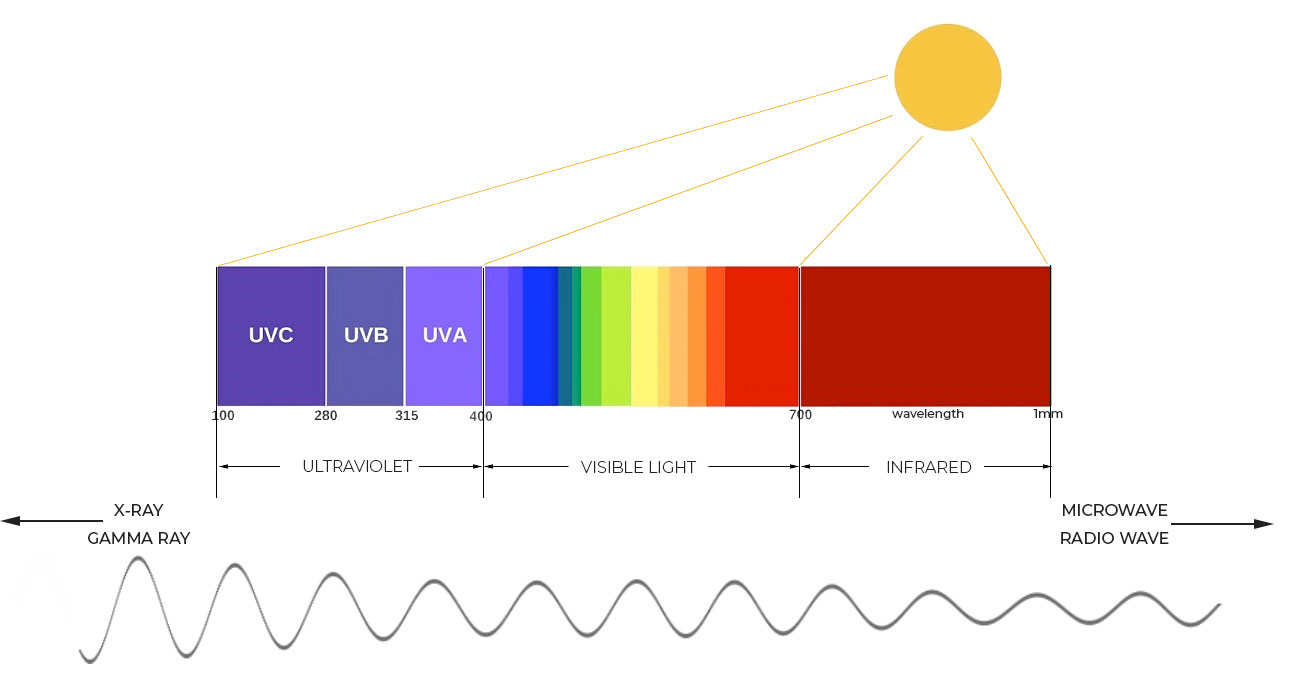 Read More

›