Rock Solid
Make your presence known with a bold statement from the Rock. 
This is a classic rectangular frame with deep-bodied temples which taper to tail-fin temple tips. 
FEATURES
Carl Zeiss Vision Multilayer PC lenses / Carl Zeiss Vision PC Polarized lenses / Carl Zeiss CR39 Gradient lenses
TR90 frame, extremely flexible, light-weight and durable
Premium hard coating for superior scratch resistance
6 base curve radius lenses
100% UVA/B protection
COMES WITH
EVA case
Microfibre cleaning bag
3 years LiP Sunglasses warranty
The Rock is as indestructible as its namesake.
Styled for a medium to large head size and offered in 5 frame colours
Select a thumbnail below to reveal product image, frame and lens data above

Frame Matt Black / Matt Grey
Lenses Carl Zeiss VIsion Smoke / Multilayer Rose Gold Mirror
Lens Material  Polycarbonate
Light Transmission 15.78%
Weather Conditions Bright / Variable
SKU 1146
Price $99.00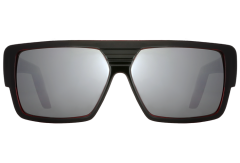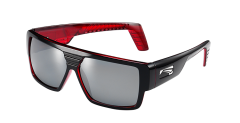 Frame Gloss Black / Gloss Red
Lenses LiP Smoke / Silver Mirror Polarized
Lens Material  Polycarbonate
Light Transmission 11%
Weather Conditions Bright / Sunny
SKU 0453
Price $145.00