At LiP Sunglasses, we believe nothing beats a day out on the water. To be the best rower you can be, you need to observe your surroundings with razor-sharp clarity. That means glasses built for rowing.
Our company was founded by two windsurfers who put their heads together to design water sport sunglasses perfectly suited to bodies of water. They set their sights high and did not rest until they had designed sunglasses that could withstand the winds of Taiwan and the sun in the Philippines.
Improve Your Rowing with Our Sunglasses
We're proud of the results. Our failsafe leash system keeps the frames on your head securely. Some of our
sunglasses floats on water
as well. The glasses are padded to fit comfortably and protect you from impact injuries. We've tested our leash system to make sure it works 100% of the time. Rather than repeatedly spending $20 replacing your lost sunglasses, invest in a pair of
sunglasses for rowing
. Knowing that the glasses will stay on, you can focus your attention on your surroundings. Our lenses are specially designed to help you do that. They're made by Zeiss, the top lens manufacturer, and specially coated to remain clear and unscratched. Our frames have a patented vent system, to allow airflow to minimise lens fogging. You deserve the best view of the river: that's why you deserve the best
sunglasses for rowing
.
Quality Rowing Glasses are an Investment in Your Eye Health
Even if you're rowing on a cool and cloudy day, UV rays can still hurt your eyes. The damage is cumulative, caused by both direct and scattered radiation. Our lenses shield you from UV rays and make the rowing experience more relaxing by preventing red eye and fatigue. Insects, spray, or grit can make your eyes unbearably itchy. With our Watershades, you're unbothered by irritants. With the longest warranty on the market, you can use your sunglasses for rowing for three years with the knowledge that we'll repair or replace as needed. Our Watershades protect your eyes like the irreplaceable wonders that they are. And we didn't have to make them look so cool- but we did!
You Deserve the Best Sunglasses for Rowing
At LiP Sunglasses, we're as passionate about eye health as we are about watersports. That's why we've pulled out all the stops to help you find the pair of
sunglasses you need for rowing
. The lenses you will need are different depending on where you want to take them. The risk of lens fogging will also depend on the atmospheric conditions of your location. We believe you deserve all the information you need to make your choice. Discover the difference between nylon and polycarbonate lenses
here
. Our
rowing glasses
come with either standard or enhanced contrast lenses. You'll get a size chart to help you find the perfect fit, but if the
sunglasses
you ordered
for rowing
still don't fit, we offer a 30-day window for you to return them after purchase. Enjoy the beautiful view of the river, knowing your eyes are protected, so you can enjoy that view for years to come. Not only for rowing, our products is great as
SUP sunglasses
,
surf glasses
, and more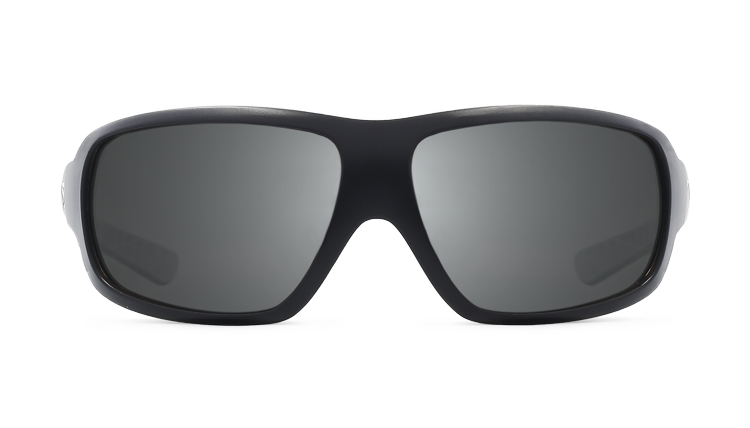 WATERHSADES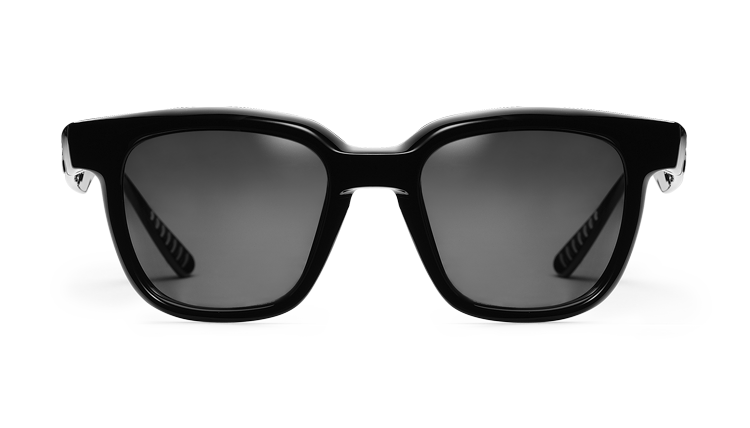 URBAN
| Model / Functions | Typhoon | Surge | Flo |
| --- | --- | --- | --- |
| UVA/B Protection | Yes | Yes | Yes |
| Polarised Lenses? | Yes | Yes | Some |
| Hydrophobic Coating? | Yes | Yes | Yes |
| Oleophobic Coating? | Yes | Yes | Yes |
| Hard Coating? | Yes | Yes | Yes |
| Retention Leash? | Yes | Yes | No |
| Floating Frame? | No | No | Yes |
| Anti-fog Venting? | Yes | Yes | No |
TYPHOON:- "Everything is excellent....the quality of frame and lens, the way they perform while doing windsurf ( even under rain conditions they protect you eyes from the drops )....I'm really happy with the product, service and your support."
SURGE:- "I'm out on the ocean on my SUP and the quality of the vision is great with massive glare reduction. Makes the sport so much more enjoyable and gives better quality of vision. Love the lanyard also."
TYPHOON:- "Recently had eye cataract surgery and have used expensive eyewear while kite foiling. After losing my third pair in 4 months, even with a leash attached I needed to find something better. The Typhoon so far has proven to be what I need."
TYPHOON:- "Perfect for kitesurfing. Frame / lenses / field view."
TYPHOON:- "I've only used them twice so far, but so far, they're awesome. I don't notice them at all while kitesurfing, which is great. One concern I had was that adding another piece of equipment with cords would be annoying or feel less safe, but that isn't the case. They stay put, and I don't have to clean or adjust them while riding. The only thing I notice is that I'm not blinded by the sun, and my eyes don't hurt afterwards."
SURGE:- "Clarity of the lenses and water just runs off them. I use them for kite surfing in the UAE where it's hot and the sun is bright, so sunglasses are essential. I have had plenty of crashes with these on and they haven't once popped off unlike other brands I have tried with similar systems."
SURGE:- "They stay on so well, they do not fog or get blurry when they are splashed, the lenses look great and are really comfortable! We are so happy!"
FLO:- "I have a very round face and it is hard to find glasses that fit into my eye socket snuggly to block wind without making my skin feel like its suffocating. These glasses solved both problems. No wind gets in my eyes when windsurfing, they are light and airy, and I don't feel the need to take them off to give my eyes/skin a chance to breath. The lenses are also very good - I can see wind lines crystal clear and, most importantly, my eyes do not feel strained after an afternoon on the water and in the sun."
SURGE:- "love how even after falling in the water, the sunglasses don't get fogged up! super nice!"
TYPHOON:- "The glasses didn't fall off during this winter's big swell. I duck dived and they stayed on and caught way more waves now that I can see past the sun's glare."
TYPHOON:- "Excellent service and product. They fit great, very impressed by the hydrophobic capacity of the lens."
SURGE:- "Great to be able to go out for surf in brutal sun when everyone else goes in and the lineup is less crowded."
SURGE:- "Fantastic watershades for kiteboarding. I am new to the sport and needed adequate eye protection. I love that I don't have to worry about losing them when I wipe out ;D! Highly recommend."
TYPHOON:- "Biggest wins: 1. does not fog 2. good visibility through the lenses 3. retention system works (at least so far)"
SURGE:- "Like the style and the build quality, and attention to detail. The neck ring and safety strap is a well thought idea."
FLO:- "The fit is firm, but comfortable. They cover all the eye area and look more expensive than they are."
SURGE:- "Excellent helpful customer service and quality product that offers a solution for my light pigmented eyes to be protected during surfing."
TYPHOON:- "Excellent fit and clarity. I did get a little fogging on one side after brief dunking but it cleared reasonably quickly once I got moving again. I was wearing a rubber hat that may have blocked the air flow a little. I have also used them on the SUP. In short they they seem great and appear to everything they say. Happy customer."
TYPHOON:- "They are great. Super light weight. Excellent fit. Bright view. Good hold-back-system. Enough airflow to get the water out of the eyes area while protecting them from direct water impact."
TYPHOON:- "My eyes can finally rest while surfing. Living in Baja Mexico makes the suns mid day glare intense. I was starting to have pain and burning in my eyes after a day of surfing. Now I can go all day no problem."
TYPHOON: - "Incredible sight with Zeiss polarised and great contrast - very strong attachment to the head - no fog up while in the water - no water in my eyes while wearing a helmet while kite surfing - amazing"