Spanish Impulse team qualify for Youth America's Cup Finals!
Following superb performances on 12th and 13th June in the Great Sound Bermuda, the Spanish Impulse team are headed to the finals of the Red Bull Youth America's Cup!
LiP Sunglasses are the official eyewear supplier of the Spanish Impulse Team.
The 12 teams competing in the 2017 Red Bull Youth America's Cup are spilt into two qualifying Pools – A and B, with the four highest scoring teams proceeding to the finals. The Spanish Impulse in Pool B were competing with home team Bermuda, New Zealand, Great Britain, USA and Austria.  The Pool B qualifiers were held on 12 and 13 June.
The Spanish Impulse team performed very consistently in the first two races on 12th June placing 2nd in both and notching up 9 points in each race. In the third and final race of the day, Jordi Xammar's team came in fourth to score 7 points, and ending day 1 of the qualifiers in second place with a total of 25 points. Watch the video round up of the day here.
With light winds greeting all the teams on 13th June – the stage was set for a competitive final day of the Pool B qualifiers. The Spanish Impulse placed a consisent third in the first race of the day, taking their score to 32. The second race of the day saw a last minute course change with a shift in the wind direction, and this race turned out to be tightly fought with all 6 teams in contention for a win. Eventually it was the Spanish Impulse that crossed the line first for their first outright victory in the qualifiers.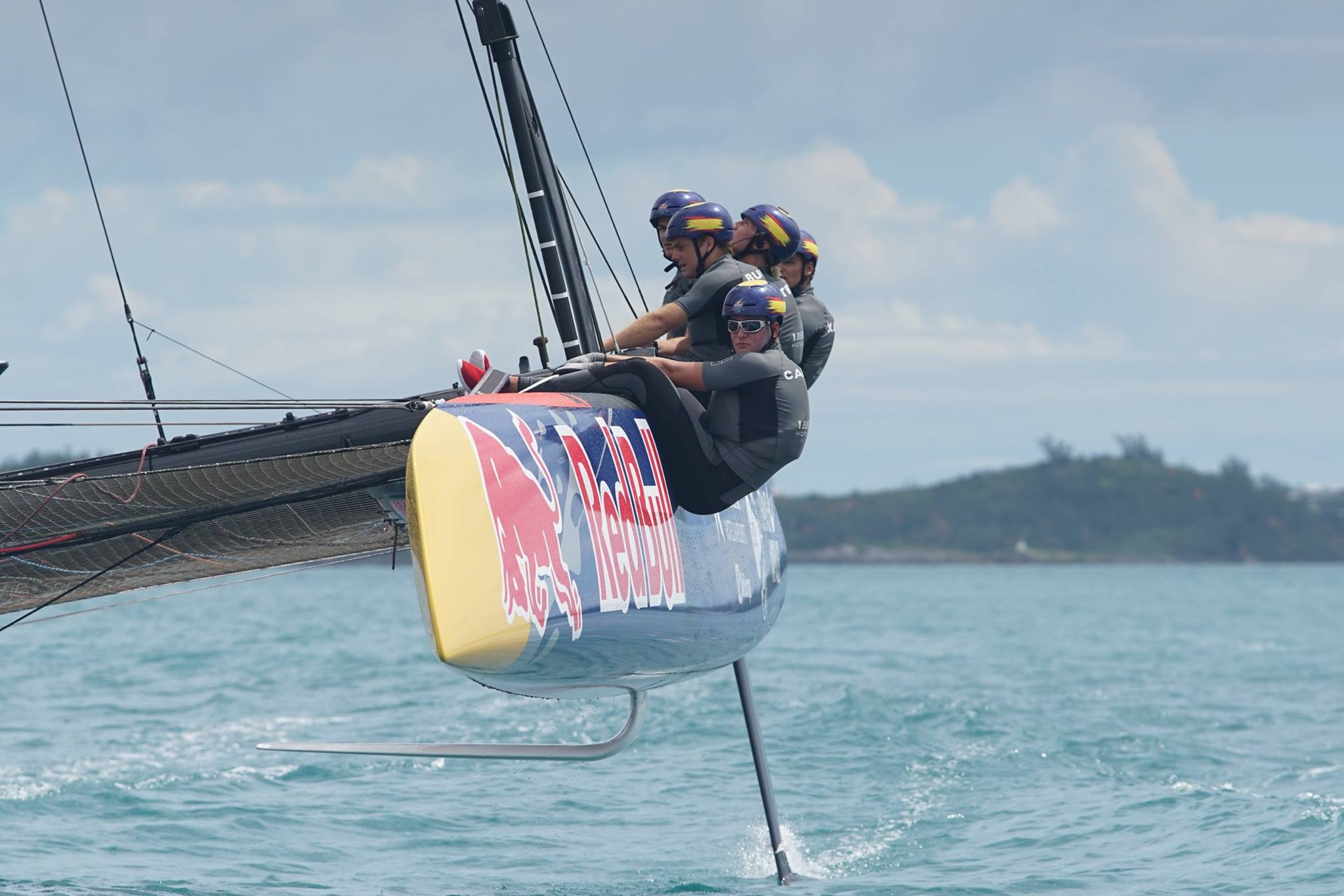 In the final race of the Pool B Qualifiers, the NZL team placed first, followed by Land Rover BAR Academy in second and the Spanish Impulse rolling in for a third and securing its place in the finals! Home Team Bermuda also made it through, ensuring that the finals are guaranteed to be attracting a lot of local attention.
Today is the final day of the Pool A qualifiers with a very competitive  line-up, with only 4 points between the top three teams – Sweden, France and Germany. We will know tomorrow what the final list of qualifying teams will look like.
The 2017 Red Bull Youth America's Cup Finals, will be showing live on Red Bull TV on June 20 and 21 at 2:00pm local Bermuda time/5:00pm UTC. It looks set to be an exciting few days as the world's best young sailors battle it out for glory on the podium.