A Long Island windsurfer's perspective on the Typhoon
We asked the Peconic Puffin windsurfing blog to put the Typhoon through its paces in the cold and squally conditions off Long Island, NY in May 2019. How did they perform? Did the lenses fog up?  How did they cope with horizontal sheets of rain? What about withstanding epic wipe-outs?
Click the image below for the full review of how they got along with the Typhoon.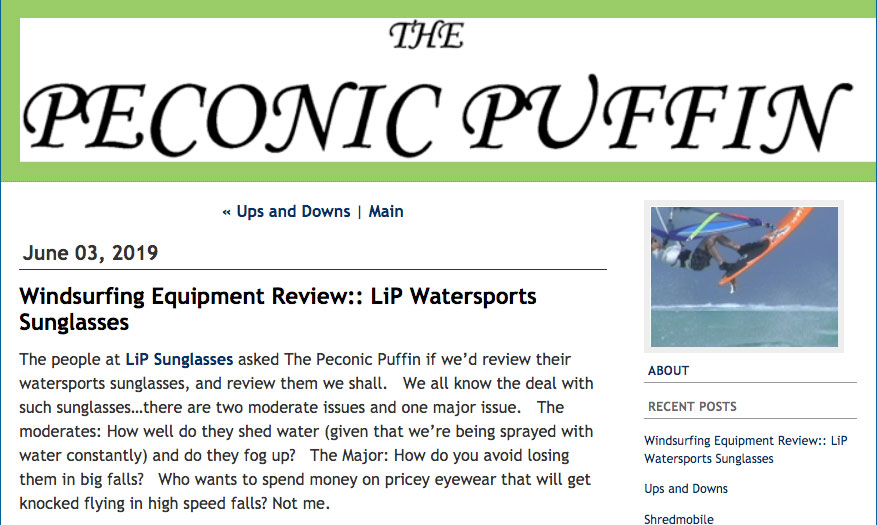 More reading…
TAKING CARE OF YOUR WATERSHADES WHAT THE FOG! TO FLOAT – OR NOT TO FLOAT?