For our new FLO watershades, we have added the option of non-polarized lenses.
We are aware that there are some riders out there that are looking for non-polarized lenses for watersports, especially for those foiling or riding waves.
We've been out on the water in a variety of weather and surf conditions, and it's been an interesting exercise.  Our research is clear. There are some conditions where polarization can be detrimental to performance. However, there is often a trade-off with comfort as without polarization, glare can lead to eye fatigue.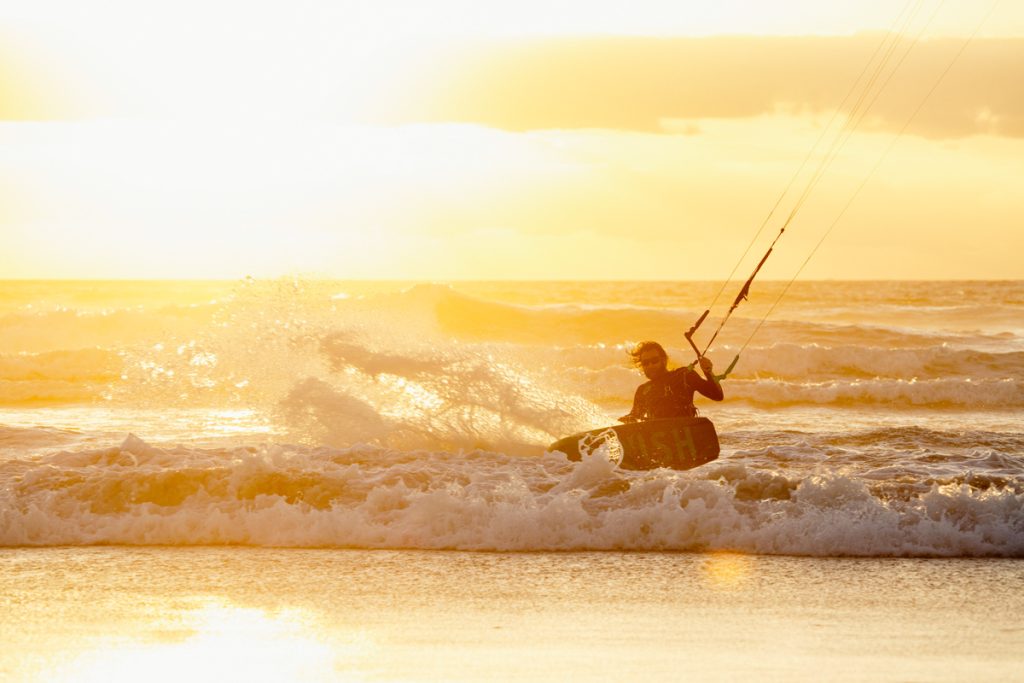 Sam Medysky sunset session in Cape Town
Read More

›